twas the night before christmas,when all through the house
not a cryptid was stirring not even that dumb mouse
the meat slabs were hung by the chimney with care
In hopes that El chupacabra would soon be there.
the children were nestled all snug in their bed
while visions of Mongolian Death Worms danced in their heads.
And mamma in her chain-mail,and i with my net
were hoping for a sasquatch that we all could pet
When out in the moat there arose such a splash
i thought,"surely the Loch ness Monster just found my goat stash!"
Away to the window i flew like a rocket
with a handful of plesiosaur treats stashed in my pocket
My motion detector light flickered to a shine
While the electrical fence glowed,invented to confine.
When,what to my wondering eyes should appear,
but a real life cryptozoologists lugging his gear
His ratty jeep was stuck in the mud,it just wouldnt budge
i knew right then that cryptozoologists must not make much
but genius,he tied 9 monsters to its frame
and he whistled,and shouted,and called them by name
"Now Mothman!Now Goatman!Now bigfoot and yeti!
On Mokele Mbembe!On Xing Xing! On tazelwurm and Betty!
To the top of the porch!To the top of the wall!
Now dash away!dash away!Dash away all!"
The vehicle did burst from the mud with a leap
And i thought to myself,"What an unusual Jeep!"
So up to the house-top the entourage flew,
with a truck full of monsters,and a cryptozoologists too.
And then in a racket,i heard on the roof
The bashing and smashing of each giant hoof.
My longing fopr monsters was quickly soon fleeting
When down my own chimney i heard the goatman bleating
"hide the meat slabs and bear traps and decoys of babies
I've changed my mind I dont want to get rabies!"
I stood around whimpering,I begged for a priest
while at my chimney stood a man and his beasts
he dressed like indiana Jones and his eyes were quite crazy
But when i saw the Jersey Devil things got real hazy
"Fear not," he said."my monsters arent hungry,
Why this one right here has a hippopatumus in his tummy."
"No,were not her to eat you and were not here by chance,
Were here because my monsters just wanted to dance."
It didnt make sense and i didnt understand
but you dont ask questions when bigfoot does the running man
So i turned on my disco light and cranked up the rock
and i hid my fine china while the dover demon moonwalked
the giant squid did the tango with the giant sloth slowly.
while the skunk ape did the rhumba by himself and looked lonely
We danced and we partied and we sang and we swooped
and even though he denies it,on the floor the T-Rex pooped
ive never had so much fun and i shouldnt make it a habit
but i got thumped in a breakdance battle by a part man part rabbit
As morning approached the monsters bid me goodbye
and i could be wrong but i swear i saw the rhinoceros dolphin cry
Quickly my cryptozoological friend told him to be cheery
for they were going to do this dance capade yearly!
He sprang to his jeep,to his team gave a yell
and away they all flew ,you could almost see the smell
but i heard him exclaim, 'ere he drive out of sight
"Merry Christmas to all,and all a good-night!"
by mike brody on TAPS Paramagazine
-additional info-
cryptozoology-study of unknown animals such as bigfoot,nessie,the jersey devil,etc.
photos(drawings included)of the "characters"
sasquatch/bigfoot/skunk ape/yeti: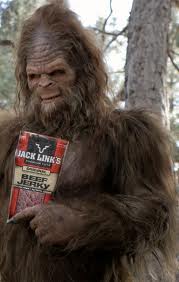 El chupacabra: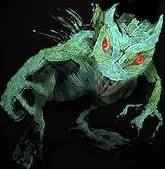 Mongolain death worm:
Loch ness monster:
Mothman:
Goatman: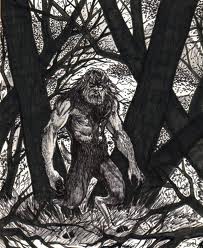 Mokele-Mbembe: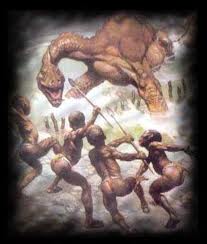 Xing Xing:(not sure if its correct but its what i found)
Tazelwurm:

Betty:none available
jersey Devil:
Dover demon:

T-Rex: (i dont think i need to post a picture but why not?)
Rhinoceros Dolphin: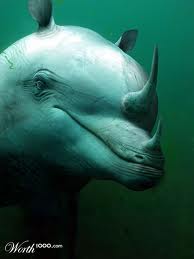 videos
the running man:not everyone knows what it is exactly so here
it is later in the video and..as you can guess ...will smith does it